Glamping, or glamorous camping, has become increasingly popular in the United States over the past few years. From tents and teepees to luxury cabins with all the amenities of home, glamping is a great way for vacationers to enjoy nature without sacrificing comfort. If you're interested in starting a glamping business of your own, you may be wondering where to start. In this blog post, we will provide an overview of everything you need to consider before launching this type of business. From legal considerations to marketing tips, read on to learn how to get your glamping business up and running in no time.
What is Glamping?
Glamping is a new trend in camping that has been increasing in popularity in recent years. Glamping is a portmanteau of the words "glamorous" and "camping" and refers to a style of camping that is more luxury than traditional camping.

Glamping generally includes amenities and activities that are not typically associated with camping, such as furnished tents or yurts, housekeeping services, resort-style amenities, and guided tours or excursions.

The glamping trend started in Europe and has been slowly making its way to the United States. As more people become aware of glamping and its benefits, the demand for glamping accommodations is expected to continue to grow.

If you're thinking about starting a glamping business, there are a few things you should keep in mind. First, you need to research the local market to see if there is demand for glamping in your area. You also need to determine what type of glamping accommodation you want to offer (e.g., tent, yurt, treehouse) and find a suitable location for your business. Finally, you need to create a marketing plan to promote your glamping business.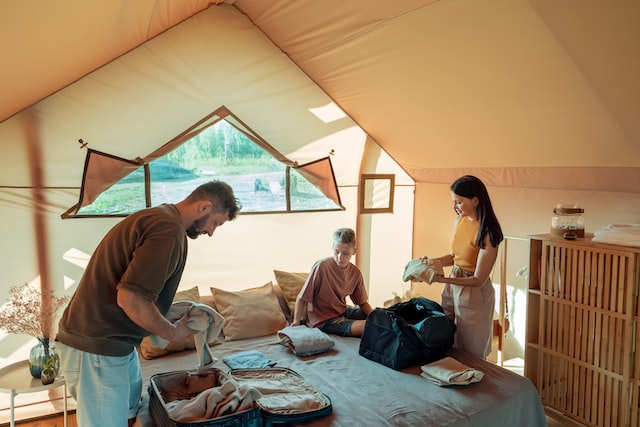 How to Start a Glamping Business?
There are a few things you need to know before starting a glamping business in the US. For starters, you need to be aware of the zoning laws in your area. You will also need to obtain any necessary permits and licenses from the local authorities. Furthermore, it is important to choose a good location for your glamping business. Ideally, it should be situated in a beautiful natural setting that can offer visitors a unique and memorable experience.

Once you have all the legalities sorted out, it's time to start planning your business. First, you need to decide what kind of glamping accommodation you want to offer. There are many different options available, from luxury tents and yurts to more rustic cabin rentals. Once you've decided on your accommodation, you need to start marketing your business. You can do this by creating a website and social media pages, as well as advertising in local publications.

With some careful planning and hard work, you can soon be running a successful glamping business in the US!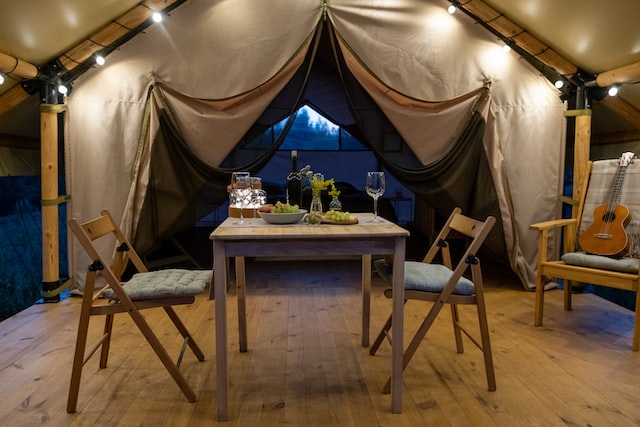 Pros and Cons
There are many factors to consider when starting a glamping business in the United States. The following are some pros and cons to help you decide if glamping is right for you.

Pros:
Glamping is a unique and growing industry in the US with plenty of room for growth.
It can be a fun and rewarding business venture, providing customers with an unforgettable experience.
There is a lot of potential for creativity in terms of marketing and setting up your glamping business, making it a personal project as well as a commercial one.
If successful, a glamping business can be very profitable.
Cons:
Starting any business is risky, and glamping businesses are no exception. There is always the possibility that your business will not take off or that you will face unexpected costs.
Glamping requires more initial investment than some other types of businesses due to the need for quality camping equipment, setting up tents or other accommodations, and marketing.
You will need to put in extra effort to stand out from the competition and attract customers
Photo by Lucija Ros on Unsplash