Setting up an ecommerce business in the US can be daunting for many entrepreneurs. With a vast array of resources to sift through, understanding where to start can seem overwhelming. Luckily, we've put together this guide to make it easier for you to get started. This article will walk you through the steps needed to start your own ecommerce business in the US, from selecting a business structure and setting up your website to choosing the right payment processing options and more. With these tips and guidance, you'll be well on your way to becoming a successful online retailer!
Decide on a product or service to sell
When starting an ecommerce business, you will need to decide on a product or service to sell. This may seem like a daunting task, but there are a few things you can keep in mind that will help narrow down your options.

First, consider what products or services you are passionate about. What do you enjoy talking about or researching? What do you have experience with? Narrowing your focus to products or services that you are interested in will make it easier to create content and market your business.

Second, take a look at the competition. See what other businesses in your niche are doing and what their offerings are. This research can help you determine what gaps exist in the market that you could fill with your own product or service.

Finally, think about what kind of product or service would be easy for you to produce or source. There's no point in choosing something that would be too difficult or expensive to develop; stick to something within your reach.

Keep these factors in mind when deciding on a product or service to sell and you'll be well on your way to launching a successful ecommerce business!
Create a business plan
If you're looking to start an ecommerce business in the US, one of the first things you'll need to do is create a business plan. This will give you a roadmap to follow as you launch and grow your business.

There are a few key things to include in your business plan:

1. Your business model. How will your ecommerce business make money? What products or services will you sell? How will they be priced?

2. Your target market. Who will you sell to? What needs does your target market have that your products or services can address?

3. Your sales and marketing strategy. How will you reach your target market and generate sales? What kind of promotions and marketing campaigns will you run?

4. Your operational plans. What processes will you put in place to fulfill orders and deliver products or services to customers? How will customer service be handled?

5. Your financial projections. How much money do you expect to bring in over the next year, two years, five years? What are your expenses? How much profit do you expect to make?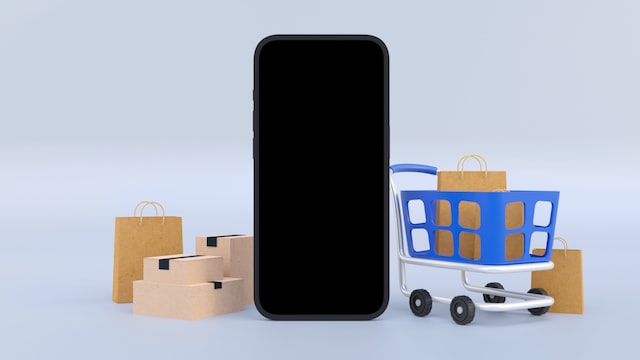 Creating a detailed business plan is essential for any new business, but especially for an ecommerce business where there are a lot of moving parts. By taking the time to map out all aspects of your business, you'll be in a much better position to succeed long-term.
Choose a business structure
There are several business structures to choose from when starting an ecommerce business in the US. The most common are sole proprietorships, partnerships, limited liability companies (LLCs), and corporations.

A sole proprietorship is the simplest and most common type of business structure. This means that you are the only owner and responsible for all aspects of the business. A sole proprietorship is easy to set up and requires little paperwork. However, you are personally liable for all debts and obligations of the business.

A partnership is a business structure where two or more people share ownership of the company. Partnerships can be either general partnerships or limited partnerships. In a general partnership, all partners are equally liable for the debts and obligations of the business. In a limited partnership, one or more partners have limited liability while the other partners have full liability. Partnerships can be complex to set up and manage, so it is important to have a clear agreement in place between all partners.

An LLC is a type of business structure that offers personal liability protection to its owners. LLCs can be either single-member or multi-member. Multi-member LLCs must have at least two members, but there is no limit on the number of members an LLC can have. Ownership in an LLC is represented by membership interests rather than shares of stock like in a corporation. LLCs are relatively easy to set up and offer flexibility in how they are managed.
Register your business
Assuming you already have a business idea and product ready to go, you'll need to register your business with the state in which you plan to operate. This can be done online, and usually takes about an hour. You'll need to provide some basic information about your business, such as the business name, address, and type of business. Once your business is registered, you'll need to obtain a federal tax ID number from the IRS. This is used for tax purposes and will be needed when you open a bank account for your business.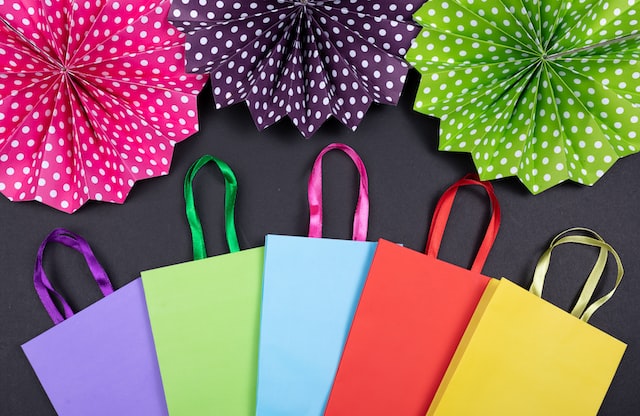 Get a tax identification number
If you want to start an ecommerce business in the United States, you will need to obtain a tax identification number from the IRS. This number is also known as an Employer Identification Number (EIN).

You can apply for an EIN online, by fax, or by mail. The online application is the quickest and easiest way to obtain an EIN. You will need to have your business entity information handy when you apply.

Once you have obtained your EIN, you will use it to open a bank account for your business, file your taxes, andapply for licenses and permits.
Apply for licenses and permits
The first step in starting your ecommerce business is to apply for the proper licenses and permits. Depending on your business type and location, you may need to obtain a business license, a sales tax permit, an employer identification number (EIN), or a permit to operate your business.

You can typically apply for licenses and permits online, by mail, or in person at your local government office. Be sure to check with your state and local requirements to determine which licenses and permits are necessary for your business.
Set up your business accounting
Assuming you're starting an online business in the US, you'll need to set up a few key things from a financial standpoint before getting started. Here are a few tips:

– Choose the right business structure: LLC, sole proprietorship, etc. This will determine how you file your taxes and how much liability protection you have.- Get a business bank account: This will help you keep your personal and business finances separate.

– Set up bookkeeping: You'll need to track your income and expenses in order to prepare your tax return. There are several software options available to help with this.

– Obtain any necessary licenses and permits: Depending on the type of business you're starting, you may need to obtain certain licenses or permits in order to operate legally.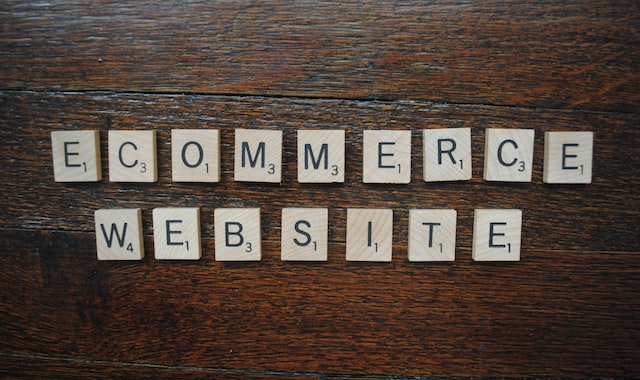 Choose a payment processor
There are a few things to consider when choosing a payment processor for your ecommerce business. The most important factors to consider are:

– The fees associated with the payment processor. You will want to find a processor that has low transaction fees so that you can maximize your profits.

– The security features of the payment processor. You will want to find a processor that offers fraud protection and security features to protect your customers' information.

– The ease of use of the payment processor. You will want to find a processor that is easy to use so that you can focus on running your business, not on learning how to use new software.
Set up a shopping cart
If you're starting an ecommerce business in the United States, one of the first things you'll need to do is set up a shopping cart.

There are a few different options for shopping carts, but we recommend using Shopify. Shopify is a platform specifically designed for ecommerce businesses, and it offers a lot of features and flexibility. Plus, it's easy to use, even if you're not a tech expert.

Once you've created your Shopify account, you can start adding products to your store. You can add product photos, descriptions, pricing information, and more. You can also create collections of products, which is helpful if you have a lot of items for sale.

Once you've added all your products, it's time to start promoting your store. You can do this through social media, online advertising, or by getting involved in online communities related to your niche.

Finally, don't forget to keep track of your inventory levels and order new products as needed. This will help ensure that your customers always have access to the items they want to purchase from your store.
Design your website
Your website is often the first impression potential customers will have of your ecommerce business, so it's important to design a site that is both visually appealing and easy to navigate. Luckily, there are plenty of resources available to help you get started, including website builders like Squarespace and Wix, as well as ecommerce platforms like Shopify and BigCommerce.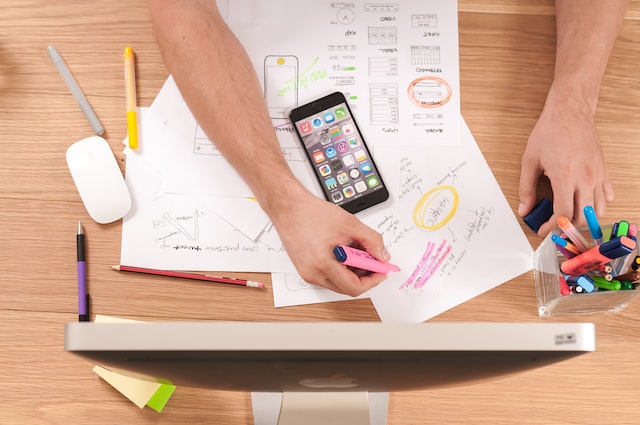 When designing your website, keep in mind that simplicity is key. You want potential customers to be able to find what they're looking for quickly and easily, without being bombarded with too much information at once. Use clean lines and fonts, and make sure your navigation is clear. And don't forget about mobile optimization – more and more people are doing their shopping on their phones, so you want to make sure your site looks good on all devices.

Take some time to browse through other ecommerce sites to get an idea of what you like and don't like. And when in doubt, ask a friend or family member for their opinion. The most important thing is that you end up with a website that reflects your brand and makes it easy for customers to buy from you.
Market your ecommerce store
There are a number of ways to market your ecommerce store. You can start by creating a social media profile for your business and sharing content that promotes your products or services. You can also create blog posts or articles that provide valuable information about your industry and include links back to your website. Paid advertising is another option, and there are a number of online directories where you can list your business. Finally, don't forget the importance of word-of-mouth marketing. Encourage your satisfied customers to leave reviews on popular review sites and tell their friends and family about your business.
Image by Unsplash+